Aquarius: January 20th - February 18th 
 She is imaginative, free-spirited & eccentric, with a unique way of seeing things.
Pay homage to your big beautiful Aquarian energy with a Zodiac necklaces that's equally special. 
🖤  Not available in stores, unique design 
🖤  The most thoughtful magical gift 
🖤  Handcrafted in the UK with care 
🖤  Free worldwide shipping included 
🖤  Available in both Gold / Silver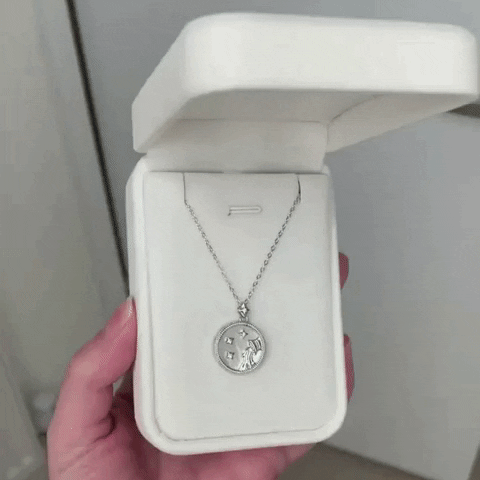 Each necklace is artistically and individually created to perfectly match the energy of each of the Zodiac signs. These necklaces make for a thoughtful and magical gift that
stand the rest of time and do not tarnish. 

Free Worldwide Shipping.

30 Day Exchange and Returns.

  Lifetime Warranty Included.
How long does this product take to process? We specially handcraft all orders in house, this item is made to order and dispatch timeframe is 2-15 days. 
What is the average shipping time? Uk orders are 2-4 working days. International orders 3-12 days depending on your country.