Leo Zodiac Necklace (18k Gold Vermeil)
Sale price Price £29.99 Regular price £55.00 Unit price / per
Leo: July 23rd - August 22nd 
In stock + Ready To Ship
 She is self-assured, fiery, & generous, with a fierce drive.Roll out the red carpet, the Leos are here. Nothing says "celebrating me" like a personal Zodiac pendant.
The most beautifully detailed pieces you'll EVER discover. Guaranteed.
 ✔️ Artisan One-of-a-kind Zodiac Necklace 
 ✔️  Handcrafted Exclusively Made To Order For You In The UK
 ✔️  Crafted from 925 Premium Sterling Silver with 18k Gold Plating
 ✔️  Durable Dainty Chain Available In 18" - 45cm
Includes Leo pendant charm and link chain necklace. Crafted from 925 sterling silver with 18k gold plating.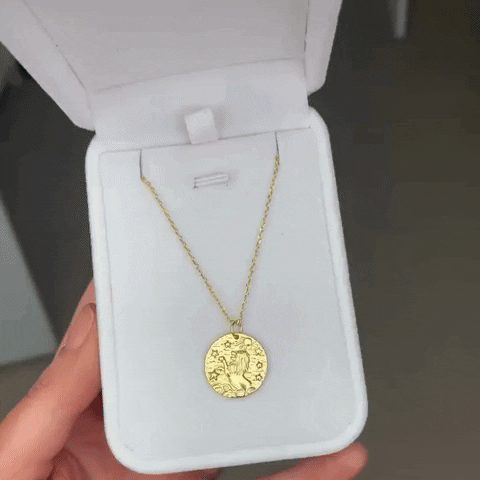 Our Bestselling Double Sided Zodiac Necklaces
Our bestselling unique, double sided zodiac pendant necklaces. Our unique intricate designs are handcrafted in the U.K from high quality materials, and cannot be found in stores. The most beautifully detailed pieces you'll EVER discover.
 ✔️   2 Year Warranty Included On This Product
 ✔️   100% Tracked Along Its Journey To You
 ✔️   Expensive-looking Yet 50% Less Cost Than Our Competitors Because We Don't Believe In 5x Mark Ups.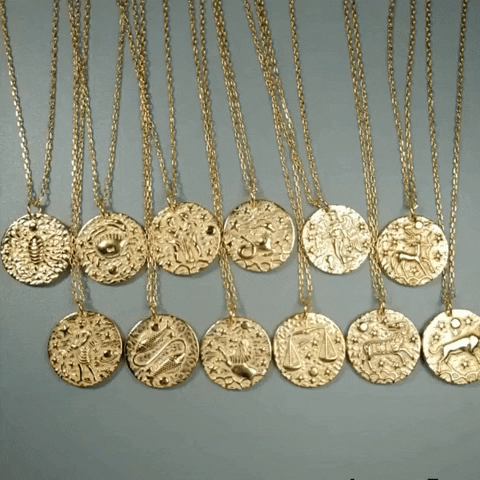 A Leo's Perfect Gift
A star sign necklace is a very personal gift, as the sign of the zodiac is unique for the recipient and tells something about her personality.
For those who like to create a personal connection with the jewellery they wear or gift to friends.  This dainty keepsake will make a thoughtful magical gift.
 CHAIN SIZING GUIDE